Don't get lost in the mysterious world of forex.
Let Thomas Cook guide you through the intricacies
Foreign exchange can be simple or a confounding hassle, depending on where you go for your forex transfers. Whether you want to transfer money from India to Canada or remit to India, you won't find a better option than Thomas Cook. With transparent processes and online transfers, you get an easy way to send money internationally. It is especially useful at those crucial times, such as when your child is going abroad for higher studies. After all, you will need a friend to look after your child.
Foreign remittance is one way of ensuring that all your child's financial needs are taken care of while they focus on their studies. International money transfer from India is how you take care of their bigger expenses. The small expenses can be handled with a Thomas Cook Borderless Prepaid Card. So, if you want your child to stop worrying about expenses and focus on their studies, trust Thomas Cook with every international money transfer from India.
Thomas Cook lightens your load
Some of the biggest expenses of studying abroad include tuition fees and accommodation, which can run into thousands of dollars. Such heavy foreign remittance is best done through an international money transfer online. The money reaches its intended destination safely and you get your order confirmation in your mailbox. One of the other advantages of doing an international money transfer online is that you do not have to worry about the nitty-gritty that is usually associated with it. You don't even have to leave your house. A phone call is all it takes for a hassle-free foreign remittance.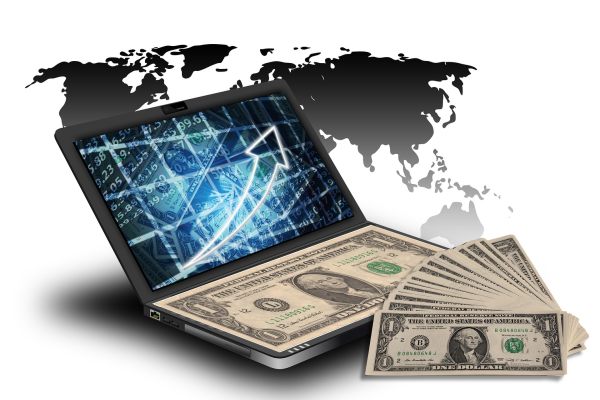 It is a simple 4-step process.
Choose your currency
Depending on where your child is going, you can send Euros, USD or other currencies.
Give transaction details
This is a simple step to determine the purpose of sending money and conforming beneficiary details.
Make online payment
Use your debit card, credit card or net banking to send the money on its way.
Get confirmation
Once the other party receives the money, you will get your confirmation receipt.
Advantages of Thomas Cook forex
Forex can bring out some funny behaviour in people. They will go to great lengths to get a better exchange rate, including travelling to other cities. But entrusting your forex to Thomas Cook has a host of advantages.
Thomas Cook is authorised by the RBI for handling international money transfer.
You get fair and stable exchange rates with Thomas Cook.
You can lock the exchange rate while sending money to your loved ones abroad.
Beneficiaries can receive the money through a vast and trusted network of money transfer service agents all over the world.
You can check the status of your transfer online, from the comfort of your home.
So, if you're looking for a Fantastic Forex Friend to share your forex and outward remittance load, call your nearest Thomas Cook branch and get #GharBaitheForex.