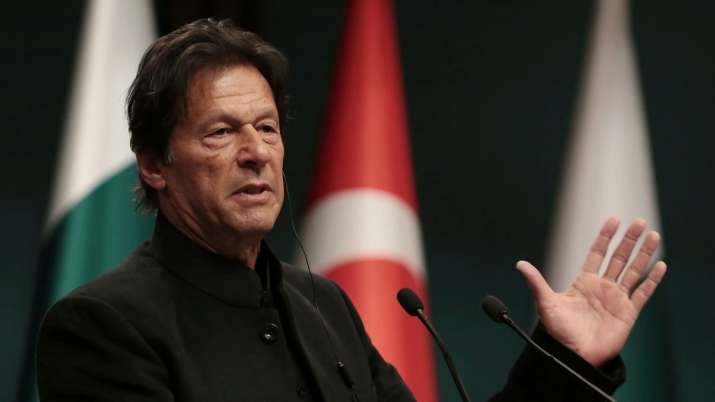 Pakistan will continue to be on Financial Action Task Force (FATF)'s grey list as it is yet to fully implement the 27-point action plan over money laundering and terror financing. 
"Pakistan remains under increasing monitoring. It has largely addressed 26 out of 27 items on the action plan," Marcus Pleyer, President, FATF, said.
Incidentally, the announcement by the FATF has come a day after India's National Security Advisor (NSA) Ajit Doval has pitched for an "action plan" against Pakistan-based terror groups Lashkar-e-Taiba and Jaish-e-Mohammed under the framework of eight-nation grouping SCO and called for expeditiously bringing the perpetrators of terror attacks to justice.
At an in-person meeting of top security officials of the Shanghai Cooperation Organisation (SCO) in Tajikistan's capital Dushanbe on Wednesday, he also called for full implementation of the UN resolutions and targeted sanctions against UN-designated terrorist individuals and entities, official sources said.
ALSO READ: Ajit Doval talks tough at SCO, pitches for 'action plan' against Pak-based terror groups LeT, JeM
Doval also emphasised the adoption of international standards to counter terror financing and suggested having a memorandum of understanding between the SCO and anti-terror watchdog FATF.
In recent months, Pakistan has been scrambling to avoid being added to a list of countries deemed non-compliant with anti-money laundering and terrorist financing regulations by the global watchdog.
Pakistan was placed on the grey list in June 2018 by the FATF.  Islamabad was asked to implement a 27-point action plan to curb money laundering and terror financing by the end of 2019. However, the deadline was later extended due to the coronavirus pandemic.
ALSO READ: India desires normal relations with all neighbours including Pakistan: MEA
In February this year, the FATF gave a fourth extension to Pakistan to fully implement a 27-point action plan and "strongly urged" it to meet the remaining three conditions about terror financing investigations and the United Nations Security Council resolutions.
(With inputs from PTI)
Latest World News